Did many of you catch MNF last night and Carragher and Neville's ramblings about Newcastle?
As a Toon fan I tuned in to witness one of two things. Chelsea being heavily criticised or Newcastle being heavily praised. However I did not expect Newcastle to be heavily criticised, mocked, disrespected and patronised to an extent I am still trying to sink into my brain a day later.
When asked if McClarens quote of 'this is the benchmark now' was correct. Carragher bluntly said 'NO' and then spent 5 mins 'explaining' how Newcastle's tactics were negative and not how they could play against the likes of Watford as the fans would go crazy in the stands.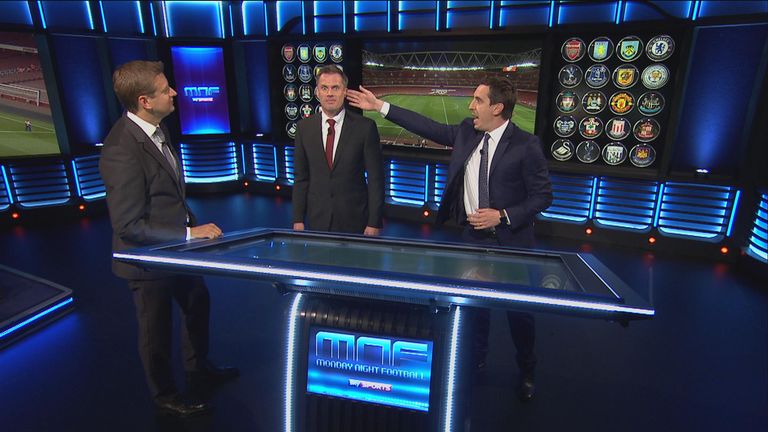 Words can not describe how much nonsense this drivel is as what seems totally lost on @Carra23 is that Watford would not turn up to St James' with the quality of players Chelsea have and play such attack minded, possession dominating football. Or is that too obvious?
Plus its obvious what McClaren meant by 'benchmark' as in the desire, the fight, the pressing, the much better defending, the brilliant centre forward play from Mitrovic and in many aspects the brave, confident football being played.
For him then to drag out the 'stats' from the Newcastle game vs Watford and basically declare they played better against Watford then Chelsea is perhaps the biggest misuse of stats to form whatever point he was attempting to make I have ever witnessed. Seriously what exactly was his point? The game was totally different as Watford had a 2 goal lead, which they then defended. Which is what we had vs Chelsea. Again, have I missed something obvious?
The best part was left to GNev who came in with the words 'I agree' for then to totally contradict and to talk the complete opposite of what Carragher was waffling on about (still to this day dont know what it was). Here are some bullet points of G Nev's 1 minute cameo.
- The fans need to get out of the mentality of the mid 90's
- To play 4-2-4 against the lesser teams is disrespectful
- They need to do what Pulis, Pardew at Palace etc do and start from the back and counter teams.
- The fans need re-educating but do you think the management can do that?
At this point my jaw was on the floor. Not only has he completely contradicted everything Carragher went on about, in agreement dont forget, however he uses the Chelsea game as a tool to completely patronise and mock the fans of Newcastle Utd. All of which using no evidence whatsoever to back up his claims. Since when have we played 4-2-4 this season? We had Siem De Jong in as a false number 9 against Sheff Wed and had one shot on goal. Thats why we lost.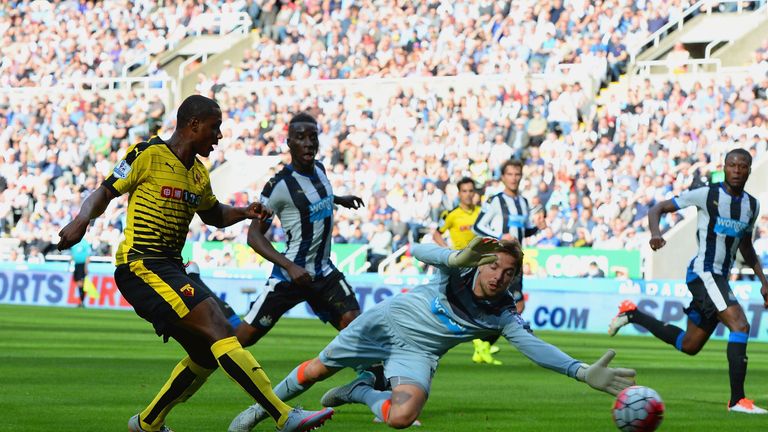 The less I say about 'the fans need re-educating' the better. I think it speaks for itself for what kind of opinion The Nev has about Geordies. Disgusting doesnt cover it. If anyone needs re-educating its him on the Newcastle fans. Not the fans on the their own team.
I like Carragher and GNev and watch MNF on a regular basis but their incredible disregard, total lack of respect and most importantly lack of any actual knowledge about this 'wee north east club' and its fans is nothing short of ridiculous. They get paid to talk about 20 Premier League clubs. Not the ones they like or respect. ALL 20. Get off your high horse and do some homework. Maybe speak to a Geordie now and again, they wont hurt you. Honest.
I still cant get over it. Last night had to be seen, recorded, rewound and watched again to be believed...and even then I cant believe the levels of total ignorance and disrespect.
I swear they either made it up as they went along, totally contradicting the previous sentence they had just used or it was the greatest scripted comedy writing I have ever heard.
Full quotes can be read
here